Gaming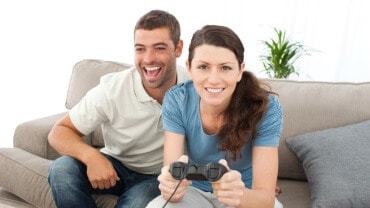 Enterprises today are spread across geographical locations and invest heavily on managing their transactions. A single source of truth, traceable yet immutable is a challenge. This leads to issues such as fraud, difficulty in accomplishing audits and tracking the movement of assets through the organisation.
Current Services to be Impacted:
Our blockchain looks to disintermediate your existing database by adding blockchain functionalities such as immutability, the transfer of digital assets and decentralised control. It also incorporates rich permissioning at the transaction level to ensure selective access.
What blockchain can do for you?
Ensure a single source of the truth
Enable easy and quick audits
Allow for rich querying and a clearly visible audit trail
Entertainment & Media
Production houses today see their margins dwindling in the face of video-on- demand services. They see a substantial chunk of their revenues being paid in the form of commission to Subscription Video-On- Demand (SVOD) services. SVOD operators today negotiate from a position of strength, with their power arising from the huge number eyeballs on their online viewership platforms. This has meant that movie houses are forced to route their original content through SVOD operators.
Current Services to be Impacted:
Our Unified Viewership platform (UVP) looks to solve the content distribution problems faced by the entertainment & media industry. The UVP is based on the blockchain and is tamper proof, cryptographically secured and self-healing. Such a system would encourage both customers and content creators (major labels and studios) to adopt this decentralised consensus-based system.
What do you stand to gain from Blockchain?
Direct-to- Customer: Deal directly with customer, thereby building trust and relationships with them. This would help to negotiate from a position of strength with SVOD operators, thereby improving margins and opening up new streams of revenue
Piracy Prevention: Reduce the cost of delivery, thereby reducing the burden on the customer to purchase original content. Also, secure the content cryptographically through content fingerprinting.
Pharma
With an aggressive growth rate of 15 % to 20 %, the pharma industry in India is poised to become a major global market. This growth can be, in part, attributed to a huge population that is upwards of one billion. Drug counterfeiting is a major issue that affects the industry and can have catastrophic consequences if not tackled in a comprehensive manner. While pharma companies have realised the importance of delivering authentic medicine to customers and a robust regulatory framework is in place to tackle drug counterfeiting, achieving drug serialisation is very difficult.
Current Services to be Impacted:
In a value chain comprising of manufacturers, distributors, retailers, regulators and customers, maintaining a single version of the truth can be quite a challenge. Our blockchain solution can help each of the above stakeholders build a collaborative future enabling patient safety and regulatory adherence by ensuring a chain-of-custody log at the individual drug or product level at every point in the value chain.
What do you stand to gain from our solution?
Increased compliance with Regulatory rules
Documentation and visibility available at every step in the Supply Chain.
Better control over the last mile for any drug re-calls, usage and spurious drugs.
Not very cost intensive. Easy to integrate with existing SCM solutions
Increased Brand value and positioning in market
Real-time feedback on drug movement.
Consumers/patients get correct information regarding the drug.
Automotive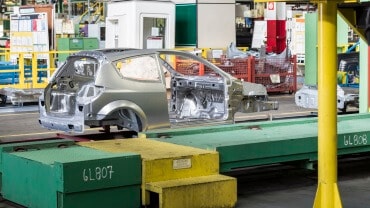 The automotive industry consists of a very complex supply chain consisting of multiple stakeholders. Provenance of automotive parts in an ecosystem consisting of multiple players is very hard to track, especially with each player having their own version of the truth.
Current Services to be Impacted:
Provenance of auto parts
Recalling of vehicles
Supply chain management
What can the blockchain do for you?
The Trust is established and no authority "owns" provenance is enabled
Recalls of the units are "specific" due to easy traceability rather than cross fleet
Enhanced supply chain security (reduction of fraud)
Reduction in bottlenecks (certification by 3rd parties)
Reduction of errors (no more paper-based documentation)
Increased efficiency
Insurance
The insurance value chain is characterised by the slow processing of claims and delays in payouts. The complicated network of insurers and reinsurers has resulted in an unwieldy system that relies on the manual processing of claims resulting in a very bad experience for customers.
Current Services to be Impacted:
We believe blockchain will play a major and disruptive role across the insurance value chain. Our solution adds value at important processes across the Insurance Value chain, enabling auto-approvals and quick processing through smart-contracts. Additionally, it helps resolve issues around customer on-boarding and 'Know Your Customer' (KYC) requirements, also leading to quicker claims processing and adjudication.
What the blockchain can do for you:
More of client processes
Improved pricing and risk management
Enhanced trust via better claims experience
Greater financial inclusion
Demand for new insurance products and services
Use of new 'smart' contract models.
Consumer Goods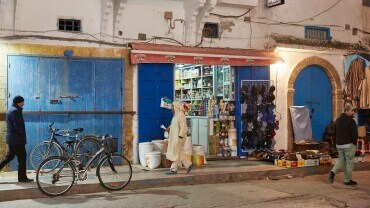 While we use consumer products day in and day out, consumers know very little about the products journey, which largely remains unseen. However today with growing awareness consumers what to know all about their products for instance if the foodstuff they use is really organic?
Current Services to be Impacted:
Our blockchain solution provides series of unprecedented breakthroughs that can help the manufacturing company as well as the public in disseminating public-interest information, such as in the case of supply chains of consumer products. By using blockchain, we offer a piece-meal adoption model, helping organisations to scale as adoption increases.
What Blockchain can do for you?
Authentic traceability through immutability
Information retrieval in a simple manner
Audit capabilities: handle changing regulations through smart contracts
Government Services
Electronic Human Record - Storing details of citizen in blockchain, creating an immutable and trustworthy trail of events
Birth Registration - Blockchain was incorporated into the existing Birth Registration system to bring about immutability and create a fraud-free record
Death Registration - Blockchain was used to create an immutable and transparent record of deaths filed making the system more trustworthy
Land Registration - Registration of land under blockchain ensuring immutability, concrete proof of ownership and making it transparent.
Hotel Guest Check-in System - Real-time verification of guests and check-in using blockchain, increasing trust in the system and preventing data tampering
Vehicle Registration - Use of blockchain to expedite the process flow and reduce costs and paperwork along with increased transparency of vehicle lifecycle records
Student 360 - Storing student details in blockchain database, easing frictionless admission into schools and tamper-proof student identity
Supply Chain (X-Industry)
Agri Supply Chain traceability - Use of blockchain to create an immutable and trustworthy record of agricultural products from farms to shelf
Drug Traceability - Using blockchain companies can track their products from production to delivery, creating an immutable trail
Medical Equipment Supply Chain Optimisation - Optimise inventory and enabling better forecasts and demand planning through authentic data captured on blockchain
FMCG Supply Chain - Using Blockchain to create tamperproof traceability, and identify errors in each step of production
InsurTech
Coinsurance contract management - Using blockchain to automate the process of coinsurance and ease the payments and claims of both insurers and customers
Agent Rating System - Blockchain-based immutable and transparent agent rating system in insurance industry alongwith automatic agent blacklisting using smart contracts
Claims management - Reduction of frauds associated with insurance claims through capturing of real-time data on blockchain
Finance/Assurance
Remittance - Use blockchain to make P2P payment frictionless, risk-free, faster and available at a reduced cost
Micro finance - Reducing the transaction cost and reducing bad loans through use of blockchain in KYC and using relevant data to conduct better client credit rating to mitigate risks
Trade Finance - Using blockchain to reduce time and intermediary steps and entities in current system
Vendor Payments - Use blockchain to automate the process of vendor payments removing fraud, data-tampering and late payments
Bank Guarantee - Reducing the paperwork, increasing visibility and creating more effective trust between the parties engaged in the bank guarantee
Audit - Enhancing the process of audit preparations through blockchain-based reconciliation and transaction monitoring
Revenue Assurance - Automating the process of revenue sharing using smart contracts
Telecom
Mobile Number Portability - Increasing trust between the parties, curbing frauds and reducing the time and process complexities using blockchain
Pesky Call - Reducing the unsolicited telemarketer communication and creating an airtight system of tracing unsolicited callers and appropriately penalising them
Energy- Oil/Gas
Energy Trading - Use blockchain to create a tamperproof record of energy consumption and help in the exchange of energy amongst costumers
Ancillary Service - Using smart contracts to automate the contractual obligations between various parties involved in the exchange of ancillary services
Fly Ash management - Using smart contracts to automate the process of fly ash management which serves as a revenue stream for various companies in the sector
Vendor Management - Mapping the entire Procure to Pay cycle on blockchain to ease vendor onboarding, increase vendor traceability, manage tax reconciliation and streamline payment
Pipe line leasing - Transparent and trustworthy way of renting out pipeline infrastructure to third parties and using smart contracts to allocate resources in efficient manner
Electric Vehicle Charging - Electric Vehicle Charging stations powered by blockchain based wallet to make the payment process faster and transparent